About NewDawn Security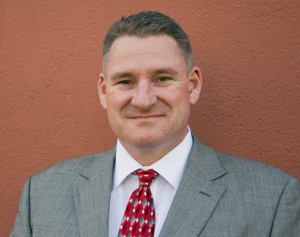 NewDawn Security was developed by a former school principal with input from both local and federal law enforcement, executive protection agents, school administrators, and school safety experts.
The main goal of NewDawn Security was to develop a program that could improve safety and security levels in all public and private schools.
Secondary goals were to increase positive public support, decrease operation costs, and improve the overall learning environment.
This goal was accomplished in 2011, and NewDawn Security was born. The unique services provided by the specialists at NewDawn Security focus on long term partnerships with schools that not only enhance safety, but also enhance the value of the school.
Our company is led by Sean Spellecy, an experienced school administrator with an additional background in executive protection and specialized security services.
Now, after five years of development, schools and families alike can drastically enhance their safety both at home and at school in a revolutionary program developed by a man who didn't want to see one more family have to suffer. Schools not only can afford this program, they can't afford not to have this program.
Identify and mitigate all risk factors
Measurable increase in levels of safety and security
Discipline incident reduction
Increase of positive school climate
Reduction of insurance liability rates
Increased peace of mind
Enhanced learning environment for your child
24/7 Parental Concern reporting and advice line
Support and Empowerment Services provided
Schedule a confidential Safe School Assessment
Receive results and proposal