School Safety Certification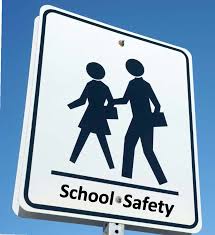 We can all agree that our school's students , faculty and employees deserve a safe and secure environment so that students can increase their academic achievement and school administrators can focus on providing the best possible school culture.
Our School Safety Certification process provides the necessary framework to help schools realize the steps needed to make their school a safer place.
It builds upon the school's already existing polices and procedures and then helps schools to implement them with best practices for sustaining a safe and supportive learning environment.
NewDawn Security's School Safety certification process is different than any other known certification process out there as it is individualized to reflect the culture and learning environment of each campus.
After our initial visit and analysis is complete we will create a blueprint that will detail the necessary actions that need to be taken to ensure that measurable safety standards are being met and a positive image of the school is being maintained within the community.
There are so many proven benefits to our School Safety Certification process besides creating a better learning environment for students such as a significant decrease in acts of violence and bullying, potential lawsuits, and in some cases , savings in insurance premiums for schools and districts.
To get more information about how our School Safety Certification process can work for your school or to schedule an initial visit to start the process, contact us at info@newdawnsecurity.com or give us a call at 1-888-342-1997.
Identify and mitigate all risk factors
Measurable increase in levels of safety and security
Discipline incident reduction
Increase of positive school climate
Reduction of insurance liability rates
Increased peace of mind
Enhanced learning environment for your child
24/7 Parental Concern reporting and advice line
Support and Empowerment Services provided
Schedule a confidential Safe School Assessment
Receive results and proposal